Ditch the dated wallpaper and upgrade to beautiful painted walls
Wallpaper around the home can sometimes appear very dated or dirty, especially if you have an older home or are working on a fixer upper home. However, removing it can be tedious and time consuming if doing it by yourself. Plus, there is a greater opportunity for damaging your walls when you attempt a wallpaper removal project without the experience necessary to safely take the material down. If you have wallpaper in your Clemmons, North Carolina home that you want to see taken down, reach out to us here at Home Doctor and ask us about our wallpaper removal service.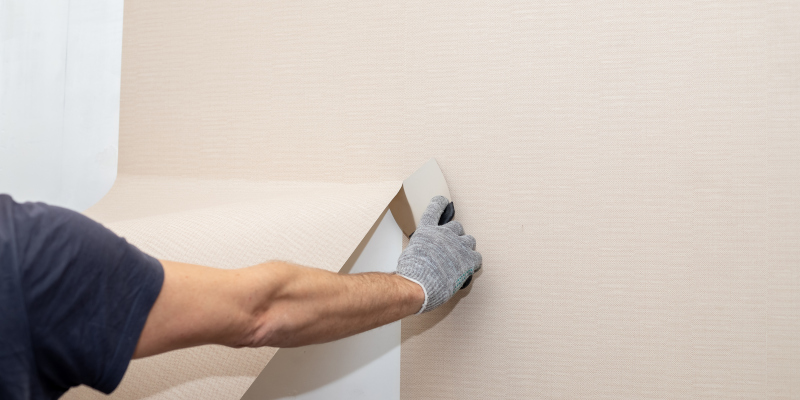 Professional wallpaper removal services do a much better job at taking down your wallpaper in a timely manner and without any unsightly and annoying damages left behind. We have the necessary materials to make sure the job is done right and without damaging your walls, so be sure to skip DIY wallpaper removal videos and tutorials, so you can avoid having to do damage control once the wallpaper is down.
After removing your wallpaper, you can also hire our painting service to liven up the now-barren walls. A fresh coat of paint can completely transform a room into a new space. If your baby has grown into an older kid and the childish wallpaper no longer seems appropriate, or if you've renovated your kitchen and the floral wallpaper now clashes with your new countertops, reach out to us today to remove your dated wallpaper and replace it with a fresh coat of vibrant paint.
---
At Home Repair Doctor, we offer wallpaper removal services for customers in Clemmons, Advance, Lewisville, Pfafftown, Bermuda Run, Lexington, Kernersville, Mocksville, Greensboro, Oak Ridge, Sandy Ridge, Summerfield, High Point, Rural Hall, King, Tobaccoville, Wallburg, East Bend, Yadkinville, Thomasville, Walkertown, and Winston-Salem, North Carolina.