Hire a painting contractor for all the painting services you need.
When you need any painting done for your home, it's always best to hire a professional to get the results that you need rather than attempting the work on your own. That way, you can get all the painting services you need and leave your home in top-quality condition every time rather than risking expensive mistakes. If you are in the Kernersville, North Carolina area, you can count on us at Home Doctor as your choice of painting contractor for all the painting services you may need.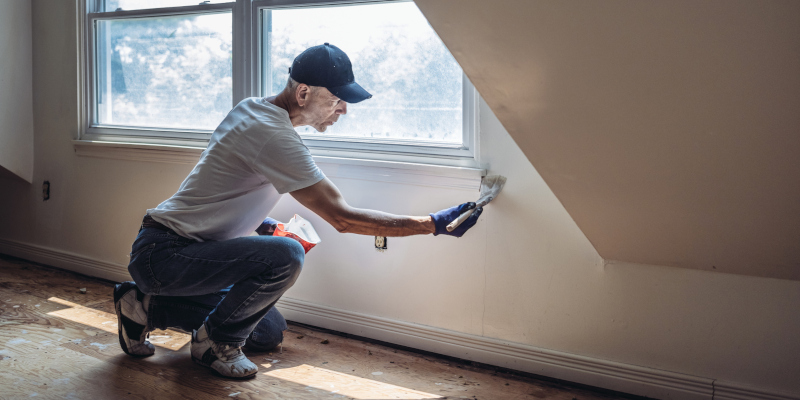 We take our work very seriously here and never cut any corners or take any shortcuts when you hire us as a painting contractor for your home. We don't simply paint over what you have in place on the surface needing new paint. We always prepare the surface before getting started and can do any necessary surface repairs to prepare it for optimal paint adhesion and results. We also follow a proven process for all of our painting projects that includes multiple inspections throughout the project to ensure the absolute best quality for your home.
We have over 40 years of combined experience, so when you hire us as your painting contractor, we can cover any painting services you may need with top-quality results every time. We can handle both exterior and interior painting, including fence painting, deck painting, metal roof painting, murals, faux finish painting, full-room painting, specialty texture painting, and more. You can trust that we will use only the best Sherwin-Williams paints every time for the best possible results to bring the vision for your home to life.
Hire a painting contractor for all the painting services you need. Give us a call to schedule our services today.
---
At Home Repair Doctor, our painting contractors proudly serve customers in Clemmons, Advance, Lewisville, Pfafftown, Bermuda Run, Lexington, Kernersville, Mocksville, Greensboro, Oak Ridge, Sandy Ridge, Summerfield, High Point, Rural Hall, King, Tobaccoville, Wallburg, East Bend, Yadkinville, Thomasville, Walkertown, and Winston-Salem, North Carolina.