When performing kitchen painting, our team members take the time to prepare the space.
When you think about the rooms in your Kernersville, North Carolina home that you utilize most often, the kitchen may be high on the list. Of course, your bedroom is where you probably spend most of your non-waking hours, but the time you're at home and awake is likely spent in the shared living spaces. The kitchen is often the heart of the home, as it's where family members gather to make and eat meals, plan their days, and enjoy time with one another. But for some property owners, the kitchen isn't quite as appealing as it could be. One affordable option to refresh the space is to have it repainted. Our professional team at Home Doctor can take care of this for you, as we're experts in residential painting services.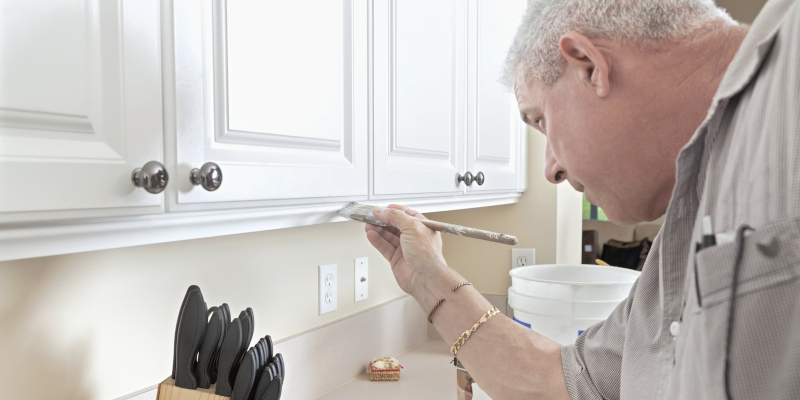 Kitchen painting brings a number of appealing benefits. Since most people use this room to make food, its walls tend to take quite a bit of abuse. Spills and splashes happen during cooking, which can leave your space looking a little worse for the wear. You may also have a color on the walls that doesn't go with the overall aesthetic or makes your space feel more dated. Kitchen painting can resolve these concerns and give you the room you've always wanted.
When performing kitchen painting, our team members take the time to prepare the space and protect the countertops, cabinets, and other components. Since we have over 40 years of combined experience, we're confident in the results we can produce for you. If you're ready to update your kitchen with a new coat of paint on its walls, give us a call today.
---
At Home Repair Doctor, we offer kitchen painting services for customers in Clemmons, Advance, Lewisville, Pfafftown, Bermuda Run, Lexington, Kernersville, Mocksville, Greensboro, Oak Ridge, Sandy Ridge, Summerfield, High Point, Rural Hall, King, Tobaccoville, Wallburg, East Bend, Yadkinville, Thomasville, Walkertown, and Winston-Salem, North Carolina.