Many of our clients have turned to us for ceiling painting, which we're happy to perform.
When you're considering a painting project within your home, you're likely thinking about the colors you want on the walls. But one current home trend that's worth thinking about is painting the ceilings as well. Ceiling painting has become a popular way to add a splash of color to a room while brightening up the space, concealing flaws, and even making a statement. But it's important to note that different paint products are best suited for the upper part of a room. Wall paint can drip, which is fairly easy to conceal during the painting process. But a dripping ceiling can cause a lot of issues, so it's important to bring in a professional to take care of the task.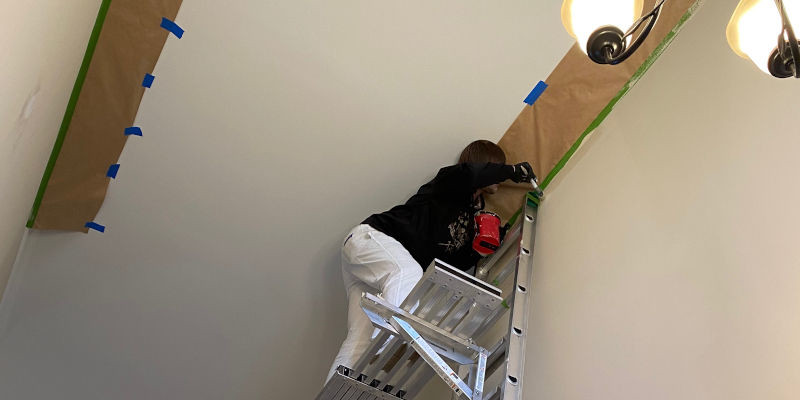 Here in Clemmons, North Carolina and the surrounding area, residential property owners can rely on the team at Home Doctor to perform professional painting services. Many of our clients have turned to us for ceiling painting, which we're happy to perform. We use high-quality products designed for use on the ceiling, as well as prepare and protect the entire space. Our painting experts will show you a range of color options, all from Sherwin-Williams, to help you get the perfect shade for your home.
If you've been thinking about refreshing your space, ceiling painting may be the ideal way to make that happen. We're happy to answer any questions you might have about the process or provide you with a personalized quote to apply a fresh coat of paint to your home's ceilings.
---
At Home Repair Doctor, we offer ceiling painting services for customers in Clemmons, Advance, Lewisville, Pfafftown, Bermuda Run, Lexington, Kernersville, Mocksville, Greensboro, Oak Ridge, Sandy Ridge, Summerfield, High Point, Rural Hall, King, Tobaccoville, Wallburg, East Bend, Yadkinville, Thomasville, Walkertown, and Winston-Salem, North Carolina.